News:
Our fight for funding has been a success! Celebrate the new Fiscal Year and all that we have stood together for!
The Knight Foundation has convened a community conversation on the #futureoflibraries and how we can make them even better than ever! Remember -- they are OUR libraries after all! 
Have an idea? This will only last from October 1 - 10 so jump in on the talks!
Library advocacy doesn't start and end with funding -- it is a continuous process to improve and fight for what elected officials now know is an integral resource to us-- the people!
---
Thanks to you, Commissioners voted for the increased library budget: .284 mills to generate an estimated $53million. 
9 - 4, we are Veto-proof. 
Via the Miami Herald: an overview of yesterday's events. 
"During the public hearing, library patrons and workers called for additional funding to add services, though libraries did not face the budget threat they confronted last year — thanks to a higher tax rate commissioners endorsed in July."
---
The first Board of County Commissioners Meeting concerning our County Budget -- 
We'll be speaking for Item H: Ordinance #141907!
Wear your white CALM t-shirt or teal Coalition t-shirt -- and we'll see you there!
RSVP to let us know you'll be there!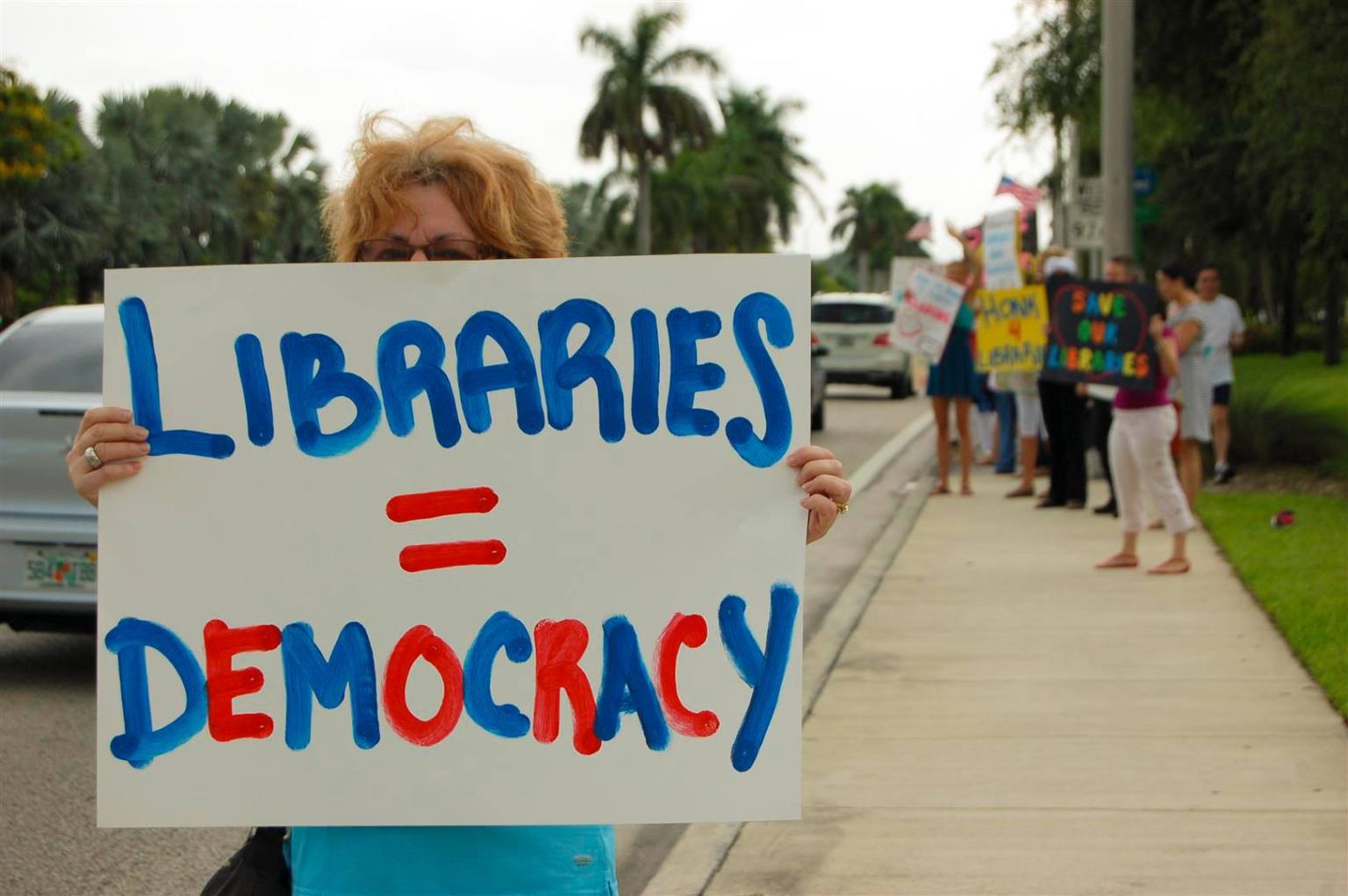 ---
8/23/14
TRIM Notices are out in the mail -- please feel free to send us a picture of your proposed property taxes to show us how much of a BARGAIN your Library services are!
This property owner's current taxable value went up for this fiscal year as the property appraiser had said it would, but saw an overall decrease due to Homestead Tax Exemption.

Should our Commissioners pass the .284 millage rate they voted in July, for their library service for the entire year, she'll be paying $14.34. 
---
8/8/14
In August, Miami-Dade County will hold Townhall meetings in libraries on the County-wide Budget.
Any opportunity to make a stand for libraries is a good one. 
We may not have gained the budget we needed to make improvements to our Library, yet, we must fight for every iota gained in July to avoid further cuts in FY2014-2015.
---
7/26/14
Mayor Gimenez has announced that he will not veto the set millage cap and tax increased proposed by our Commissioners on July 15. 
Libraries once again stand the chance of operating at status-quo for FY2014-2015.
---
7/16/14
Our update, and review on the Budget Meeting today: Not what our community deserves.
Please see our official press release in response to the Budget. 
An excellent breakdown and summation of what it means to be only funded at $53million, by Herald Reporter, Doug Hanks:
http://www.miamiherald.com/2014/07/16/4239829/higher-library-tax-in-miami-dade.html
---
The Governmental Affairs Counselors, run by the Jorge Luis Lopez Law Firm, has rolled out a Facebook Page App that will easily send a message to Mayor Gimenez and your District Commissioner! 
All you have to do is click on this link, and "1 Advocacy Campaign", then fill out form and send your message to FULLY FUND our Libraries! 
--------
We are very proud to announce our formation as a Political Action Committee in Miami-Dade County.
See our press release here.
---
Our Mission
CALM, Community Advocates for Libraries in Miami: A Political Action Committee and open group for all supporters of the Miami-Dade Public Library System. 
Our Mission is to be the collective proponents of full-funding for our Libraries so that they may be maintained and improved upon for the years to come.  
49 library branches plus 2 bookmobiles serve the entire Miami-Dade County, and welcome all visitors through their doors--including over 7 million in 2012. 
It is the belief of CALM that the Miami-Dade Public Libraries are not simply a hub of information and technology; our Libraries are the heart of our community, and our staff are the heart within them. Our Libraries provide access to culture, recreation, education, and encourage lifelong learning in all people.